Archive for travel
We arrived in Holland early Saturday morning on our overnight ferry from Harwich, UK.  We forgot to account for the one hour time difference (Holland is one hour ahead of London) but fortunately we awoke earlier than planned so it wasn't a problem.  We exited the ferry, boarded a train to Rotterdam adjacent to the Ferry terminal, and then switched to another train to Amsterdam.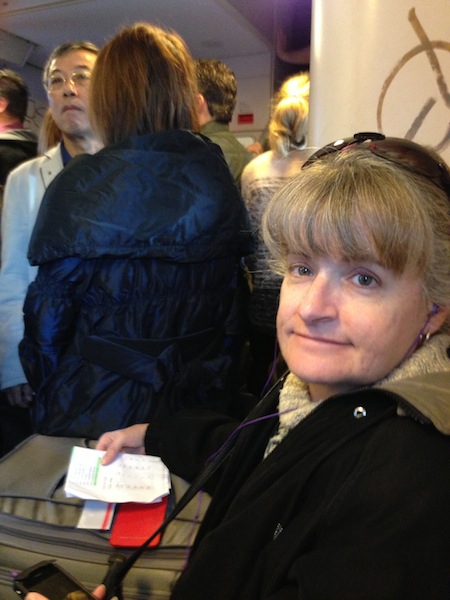 The train to Amsterdam was packed, as passengers stood shoulder to shoulder.  We found seats near an exit and hoped everything would work out as we took the one hour ride from Rotterdam.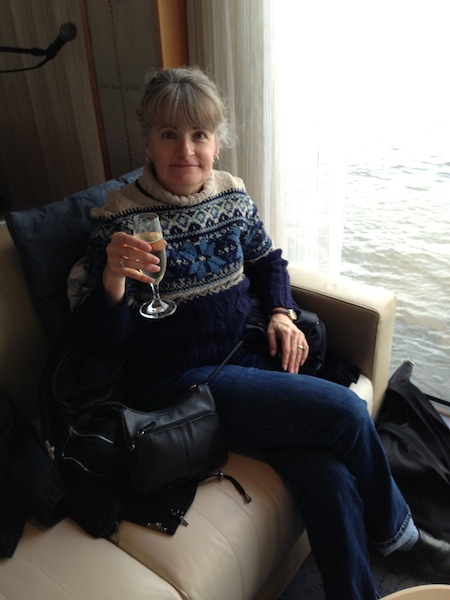 Not to worry as we were soon sipping champagne in the lounge of our river cruise ship – the beautiful Viking Forseti.  Different than the many ocean cruises we have sailed on, the Forseti accomodated 190 passengers (much smaller than the ocean ships that hold up to 6,000).  We were able to board immediately and we were told by the staff "we'll find you when your room is ready".  That would never happen on an ocean cruise!  The smaller size of a river cruise boat allows for a more personalized experience with the crew and other passengers.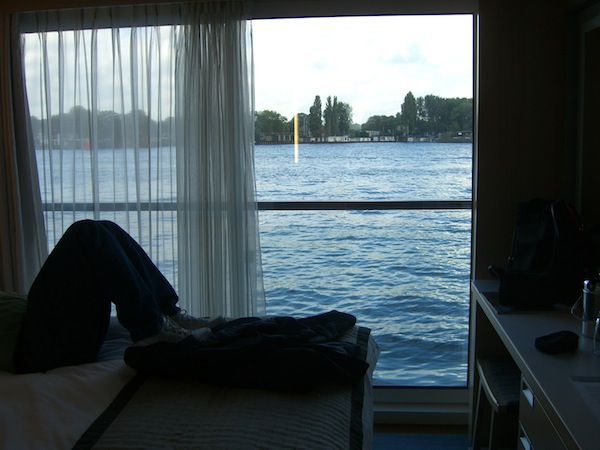 The view from our stateroom is wonderful!  We overlooked the Amsterdam harbor this day, and we look forward to the scenery we'll encounter as we sail down the Rhine the next 7 days.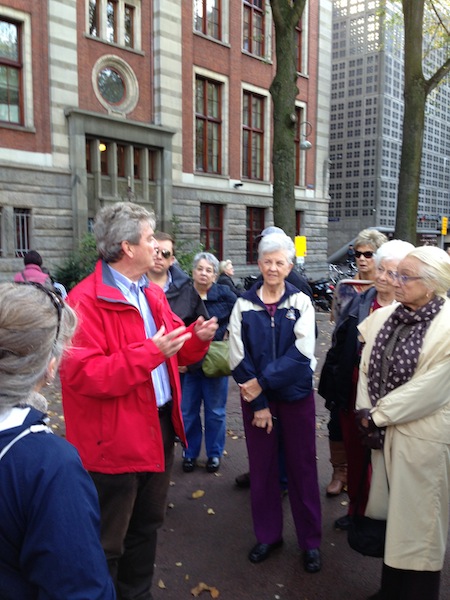 One benefit of a river cruise, compared to most ocean cruises, is that on a river cruise many shore excursions are included in the price!  We took a hour and a half walking tour through the heart of Amsterdam with this guide.  It was very interesting as he told us about the history and current life of the city.
The canals of Amsterdam reminded us of our visit to Venice a few years ago.  We were here only a few hours, so we'll save some of the attractions for a future visit (like the Anne Frank house and Van Gogh museum).
Tonight we set sail down the Rhine to Kinderdijk, described as "one of the most picturesque and iconic sights in all of Holland" in the Viking cruise newsletter.  Stay tuned for our pictures, which are sure to feature many windmills!