Rhine River Cruise Day 2 (Windmills at Kinderdijk)
By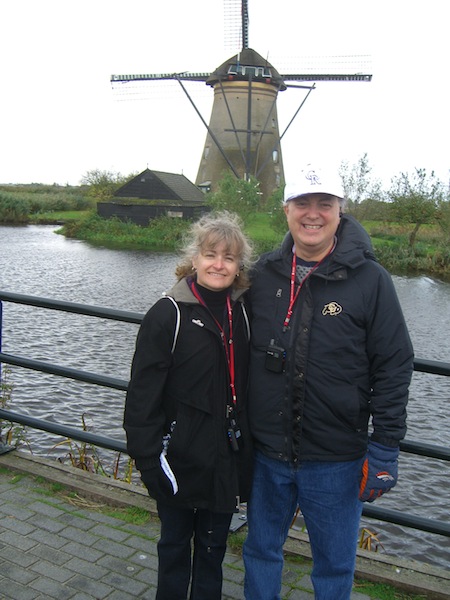 It was a cold, windy morning in Holland where we visited Kinderdijk and its windmills.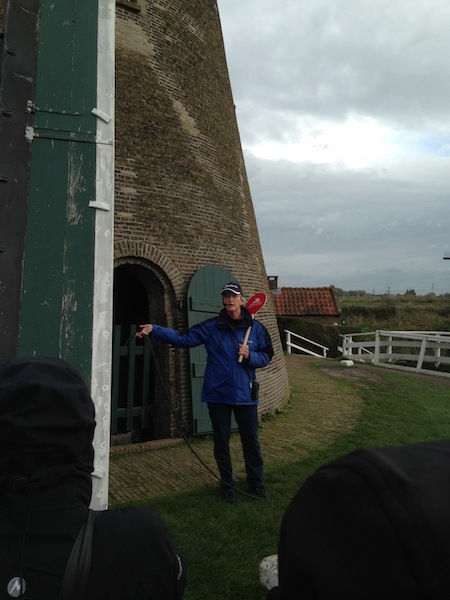 Our Dutch guide Margriet led us on a two hour tour.  We learned of the inner workings of windmills.  Most of the windmills we saw this day dated back to the 1700's.  We went inside one windmill surprised to find it once was a family home.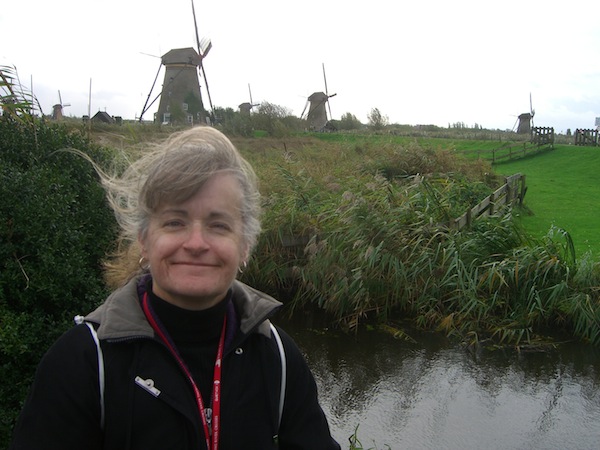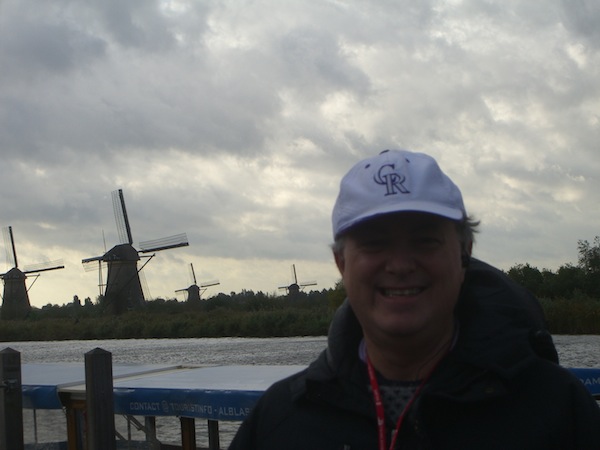 The series of windmills dotting the Holland countryside was impressive!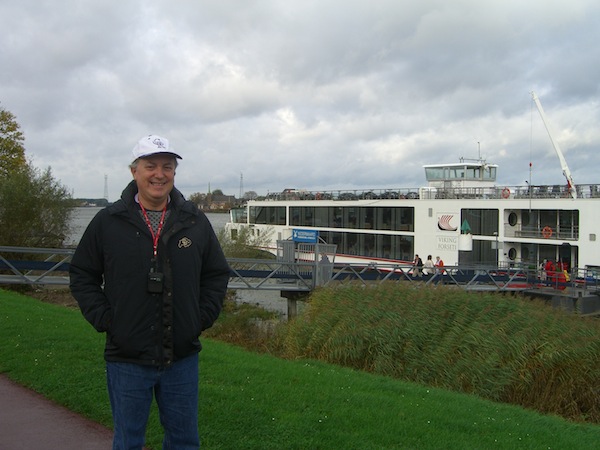 We got a better look at our Viking river cruise ship from the outside.  Our stateroom is on the lower deck near the aft.
I wore my University of Colorado jacket.  One woman came up to me and said, "Go Buffs!"  She was a CU grad who attended many football games from the late 60's to the mid 90's before moving to Arizona.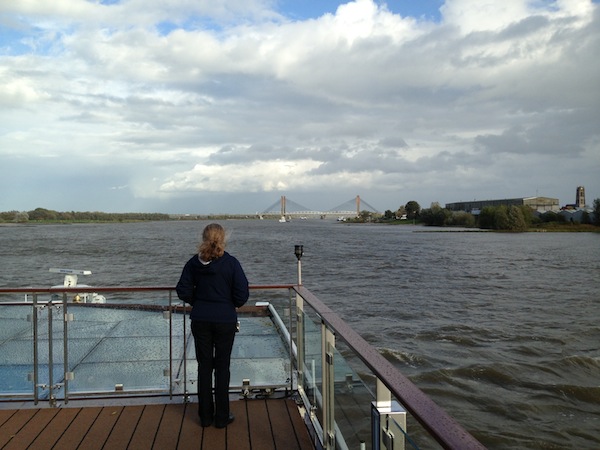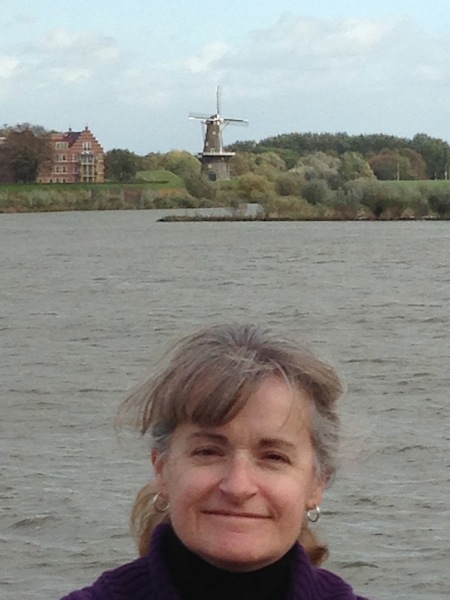 We returned to the ship shortly before lunch and resumed our journey down the Rhine.  We visited the top observation deck for the first time.  Though cold we enjoyed watching the sights go by as we sailed by farms, small towns, and under bridges.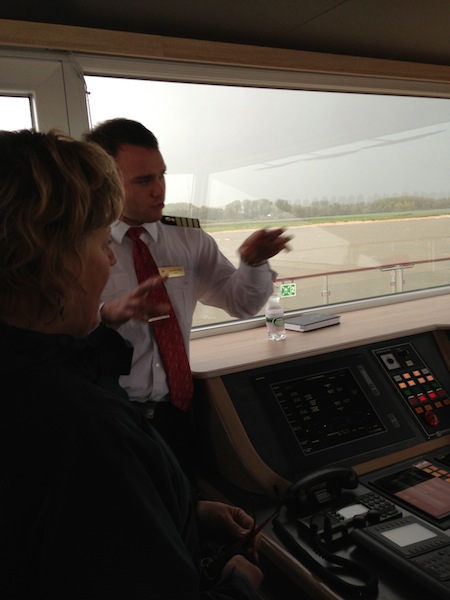 The captain, at age 26 the youngest in the Viking fleet, explained to us the operation of the "wheelhouse" on the top deck.  Our Viking Forseti ship, only six months old, had all the latest technology to make this a safe and smooth trip.
Tomorrow we visit a much bigger city on the Rhine – Cologne, Germany.