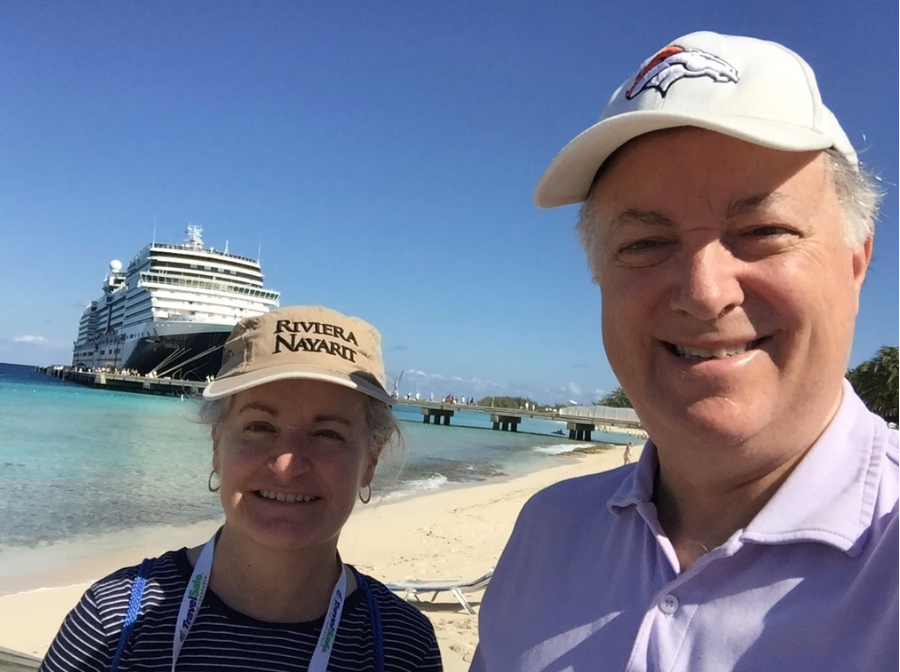 I took a break from blogging for much of 2017 as I focused on my travel business (shared with my wife Anne) and other activities.  In 2018 I intend to start blogging again (more book reviews to come).  But this post is about travel: In my 15th year as a travel agent I enjoyed planning vacations for clients and doing some travel myself! Here are my top 10 travel moments from 2017:
#10 Dinner at Wonderland on Royal Caribbean's Harmony of the Seas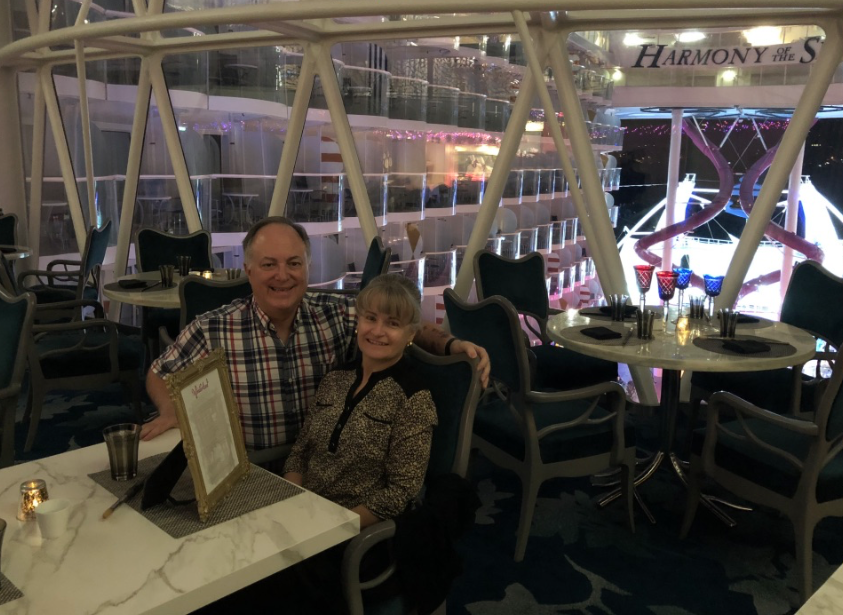 We loved our Harmony of the Seas cruise in early December, the largest cruise ship afloat. On a ship that can hold 6,000 people we especially liked our dinner at the Wonderland speciality restaurant. The romantic setting, the wait service, and the food were all excellent.
#9 Watching fish in the huge tank at the Monterey Bay Aquarium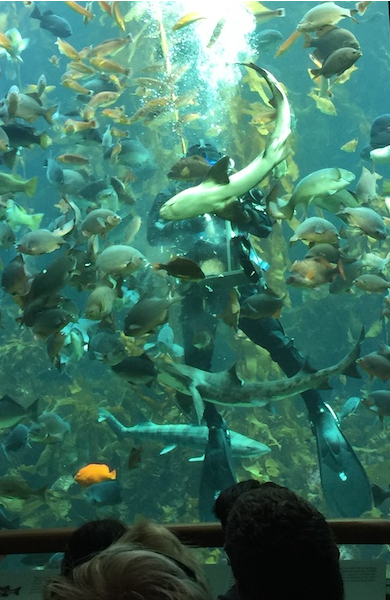 The Monterey Bay Aquarium featured a huge tank with a wide variety of fish. Remember the scene in 'Finding Nemo' with the thousands of sardines swimming in synchronized patterns? It was fascinating to see this phenomenon in person in this tank. Read more about our visit to Monterey Bay Aquarium here.
#8 Revolving Aquarium Show in Scottsdale, Arizona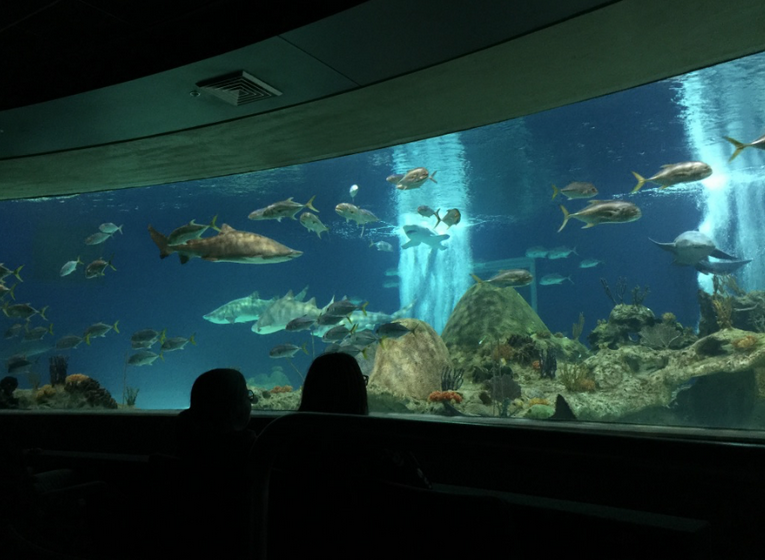 Can you tell I like aquariums? We visited another good one in Scottsdale, Arizona. The OdySea featured an "aqua theater" where we were seated in a rotating theater and were shown different tanks with narration as we moved in a circular pattern. It reminded me of Disney World's Carousel of Progress, only in aquarium style! Read more about the OdySea here.
#7 Buffet of Buffets Pass In Las Vegas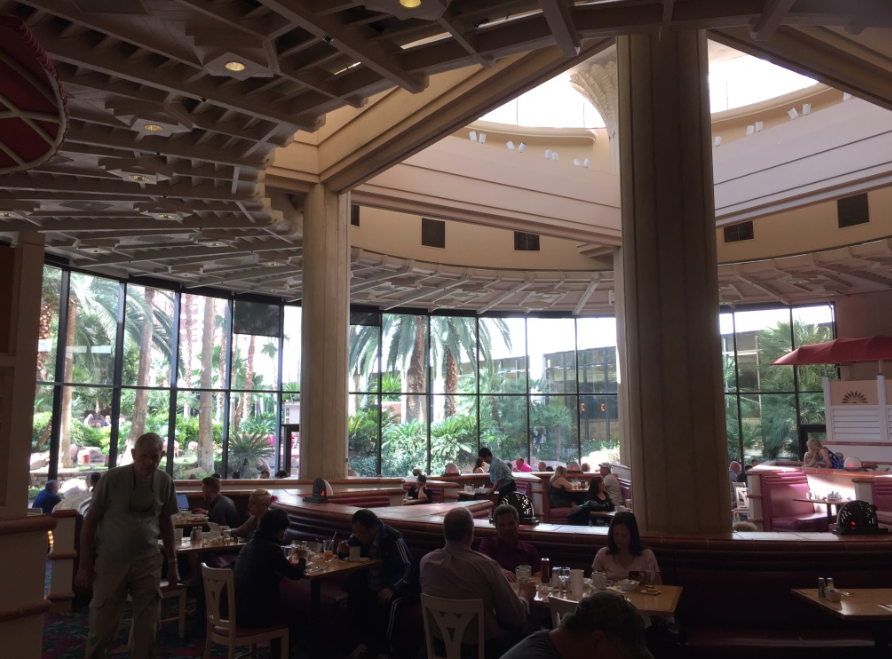 We enjoy dining at buffets and there are none better than what Caesars Resorts offer in Las Vegas. We dined at four different buffets in a 24 hour period with Caesars "Buffet of Buffets" pass. A very good value at $50/person (the individual buffets would cost much more if purchased separately). Read more about our Buffet of Buffets experience here.
#6 A Day at Grand Turk
On our many Caribbean cruises we had never visited Grand Turk until the Spring of 2017. We found this to be a worthwhile island stop, with a nice beach right by the port, an interesting display from U.S. Space Program history (the island had a NASA tracking station in the 1960's), and wild donkeys roaming the island. Read more about our day at Grand Turk here.
#5 Google Take Your Parents to Work Day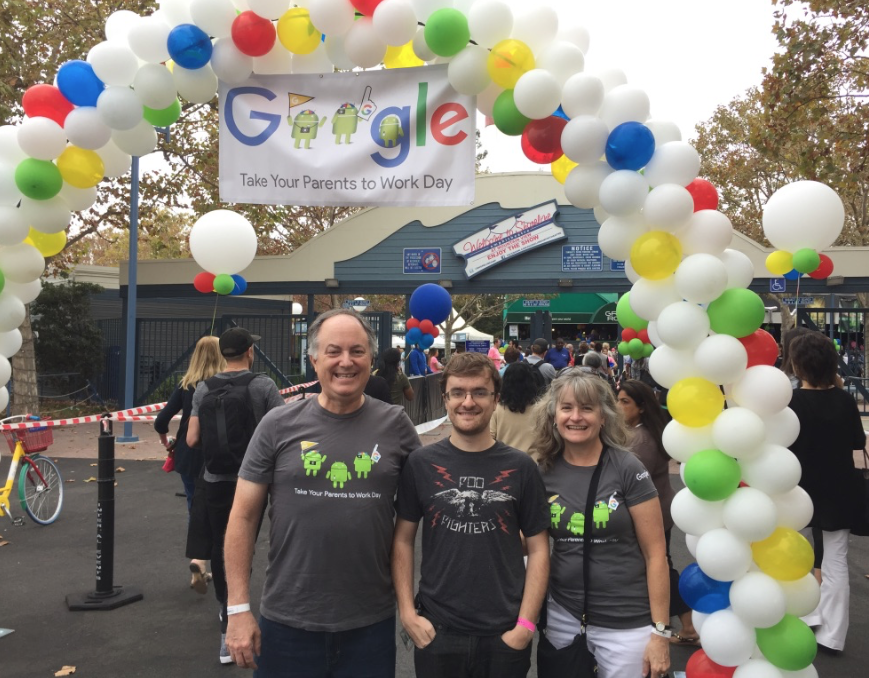 Over the years we attended many "back to school" nights with our son Josh. Josh is now a software engineer at the Google main campus in Mountain View, California. In a day of role reversal, it was Josh's turn to show us around during Google's "Take Your Parents to Work Day". I was a software for many years before becoming a travel agent, and it was fascinating to see the inner workings of this high tech giant.
#4 Celine Dion Show in Las Vegas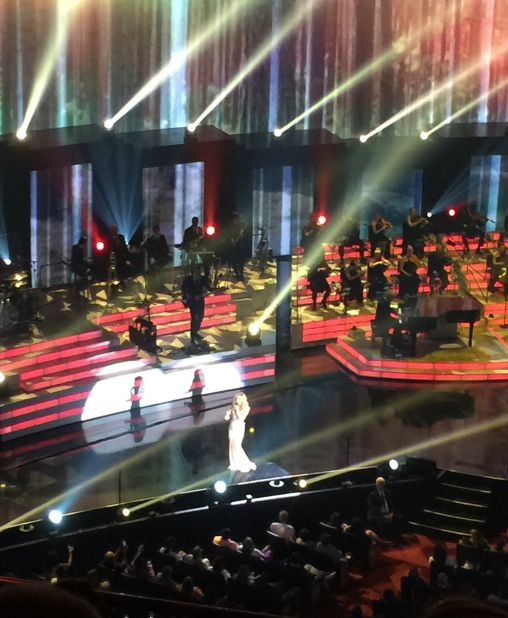 Canadian singer Celine Dion is a favorite of ours, and it was a thrill to see her perform in person at Caesars Palace Colosseum in Las Vegas. Celine sang many of her hits, backed by a full orchestra and some amazing special effects.
#3 A Day at Labadee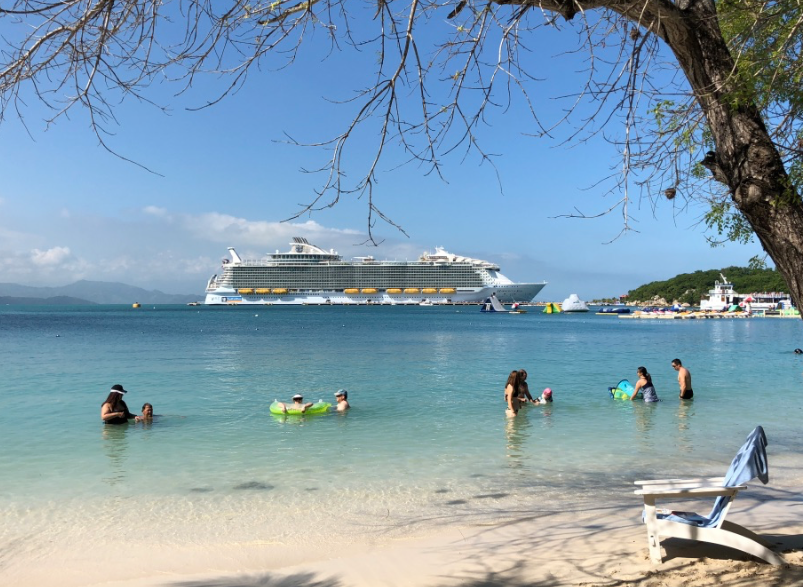 On our December Harmony of the Seas cruise we especially enjoyed our day at Royal Caribbean's Labadee (a private beach area on the island of Haiti). Royal Caribbean treated us to a full Labadee tour this day where we saw parts of the island we hadn't visited before, and then we had a few hours to relax on our own.
#2 A Visit to the World War II History Museum in New Orleans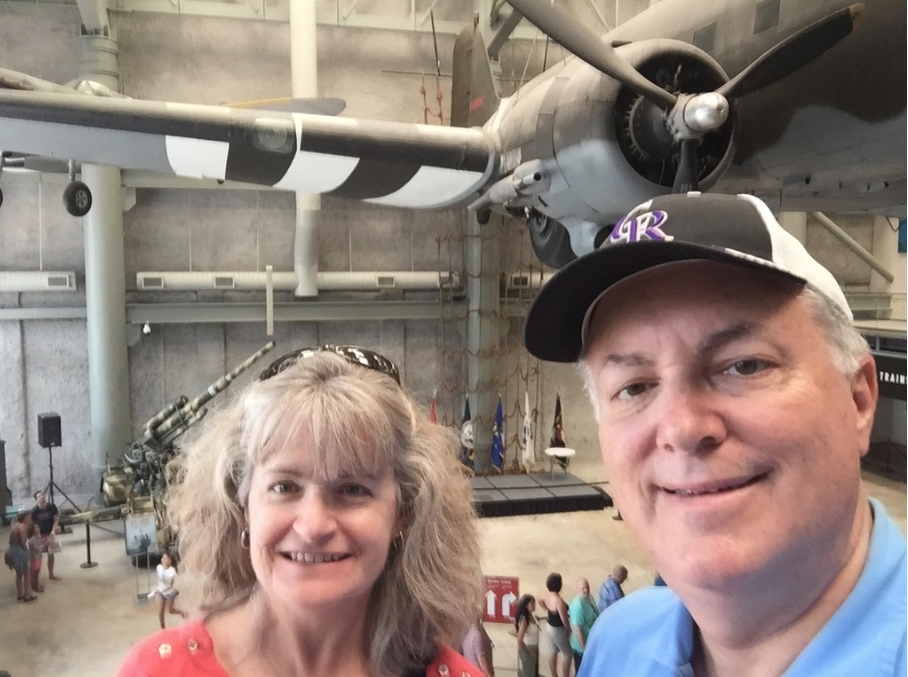 I'm a World War II history buff, and I especially enjoyed visiting New Orlean's World War II history museum. My Dad served in Europe in the war and touring the museum's many displays gave me a sense of what my Dad experienced during his time in the service.
#1 A Day at Half Moon Cay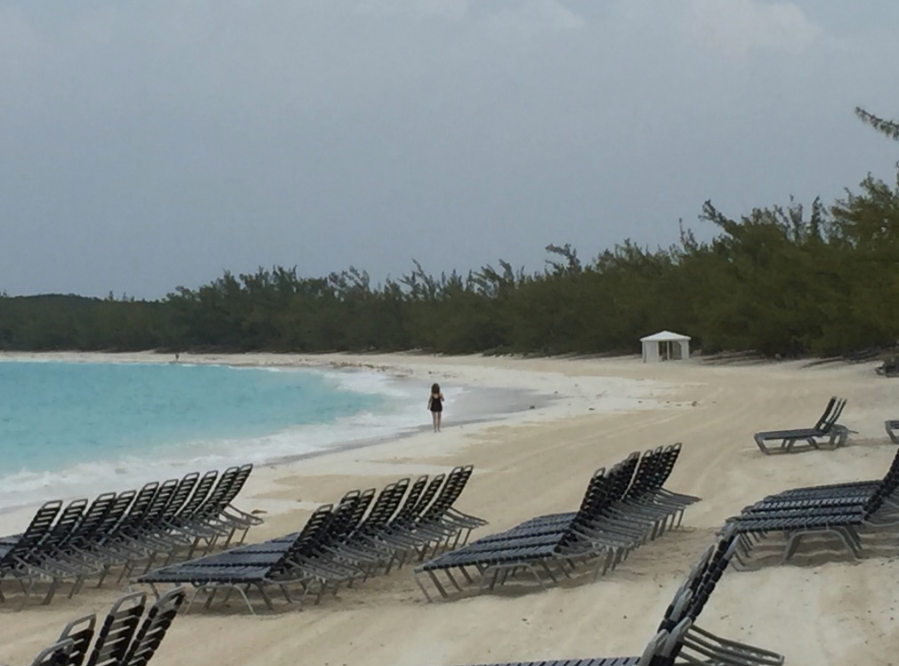 Private island stops often highlight our Caribbean cruises, and there is no private island better than Holland America's Half Moon Cay. As the above picture shows, we found Half Moon Cay to be uncrowded on the day we visited in the Spring. It was nice to relax on the Caribbean sunshine for a few hours at this idyllic island paradise. Read more about our day at Half Moon Cay here.
That's it for 2017 – I look forward to more travel adventures in 2018!