Rhine River Cruise Day 4 (Marksburg Castle, Cruising the Rhine)
By
Today we visited one of the best preserved fortresses overlooking the Rhine – Marksburg Castle.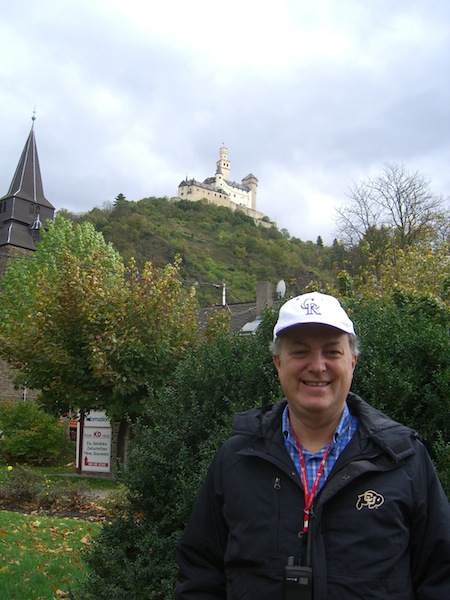 The castle, high on a hill, is over 700 years old.  Its location made it difficult for attackers to reach it over the years, hence it had far less damage than other Rhine castles.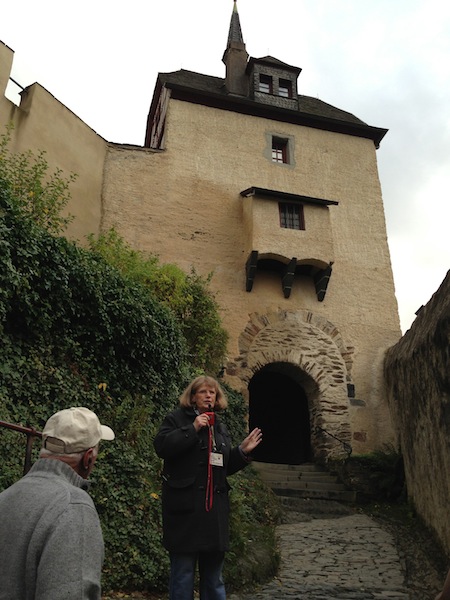 Viking River Cruises arranged for an excellent guide to show us around the castle in a one hour tour.  We walked over cobblestone paths and climbed steep stairways during the presentation.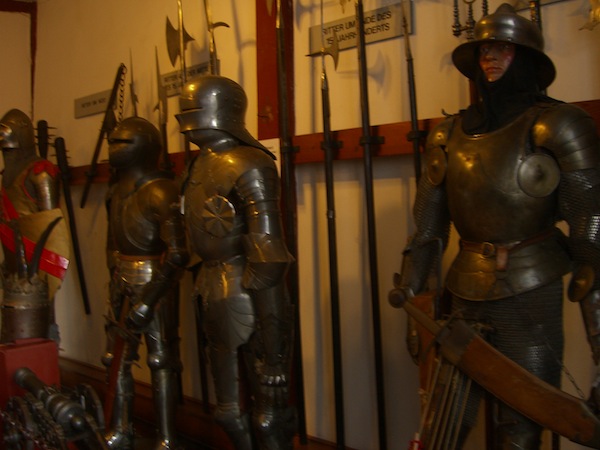 A display of medieval armament in one of the castle's many rooms was interesting.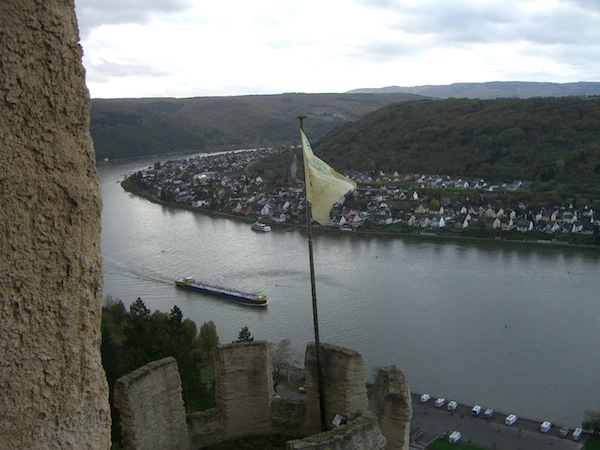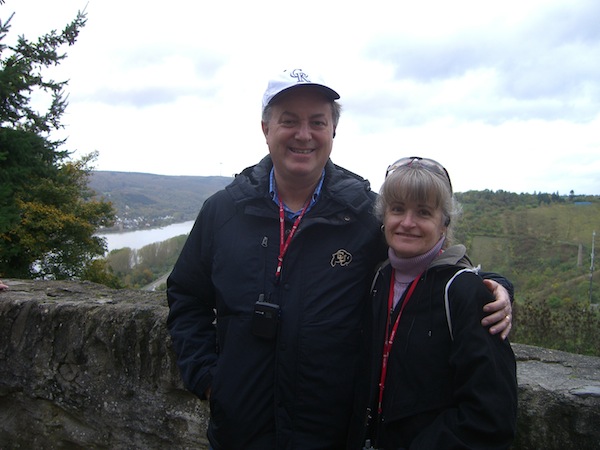 The view from the Marksburg Castle was equally spectacular.  We saw our Viking Forseti ship sail by far below – we met up with the ship by bus down river after the tour.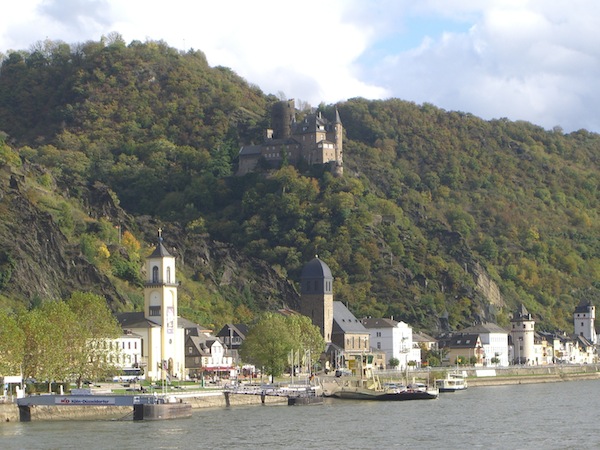 In the afternoon we sailed down the Rhine with amazing scenery all around us.  We came upon castle after castle as our ship's program director explained the historical significance of each fortress.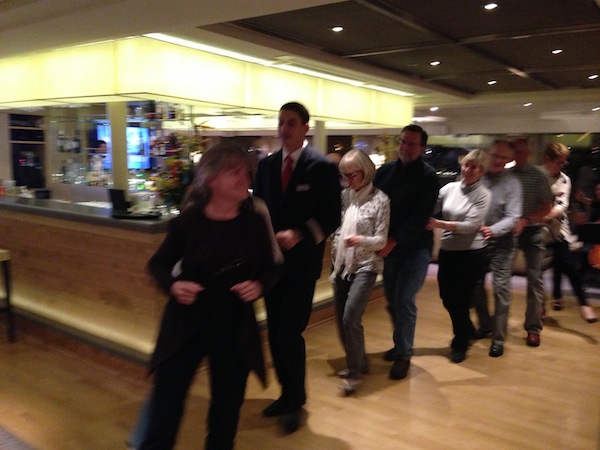 In the evening we were treated to a concert by local musicians.  Anne was surprisingly pulled from the audience for the finale to lead a conga line.  She was a good sport about it and led a group of our fellow travelers around the ship's lounge.  No conga for me – I stayed on the outside taking pictures of the festivities!
Tomorrow we are off to Heidelberg and another day of touring.